Accelerate growth with a resilient cloud
Designed, implemented and managed by Azure experts
"
I'd always suspected that were weren't operating as efficiently as we could be. I'm very grateful that Atech was able to perform such a thorough assessment of our business requirements and explain the technical findings. Now we know how to optimise our operations and modernise the business. Chief Operating Officer, evestor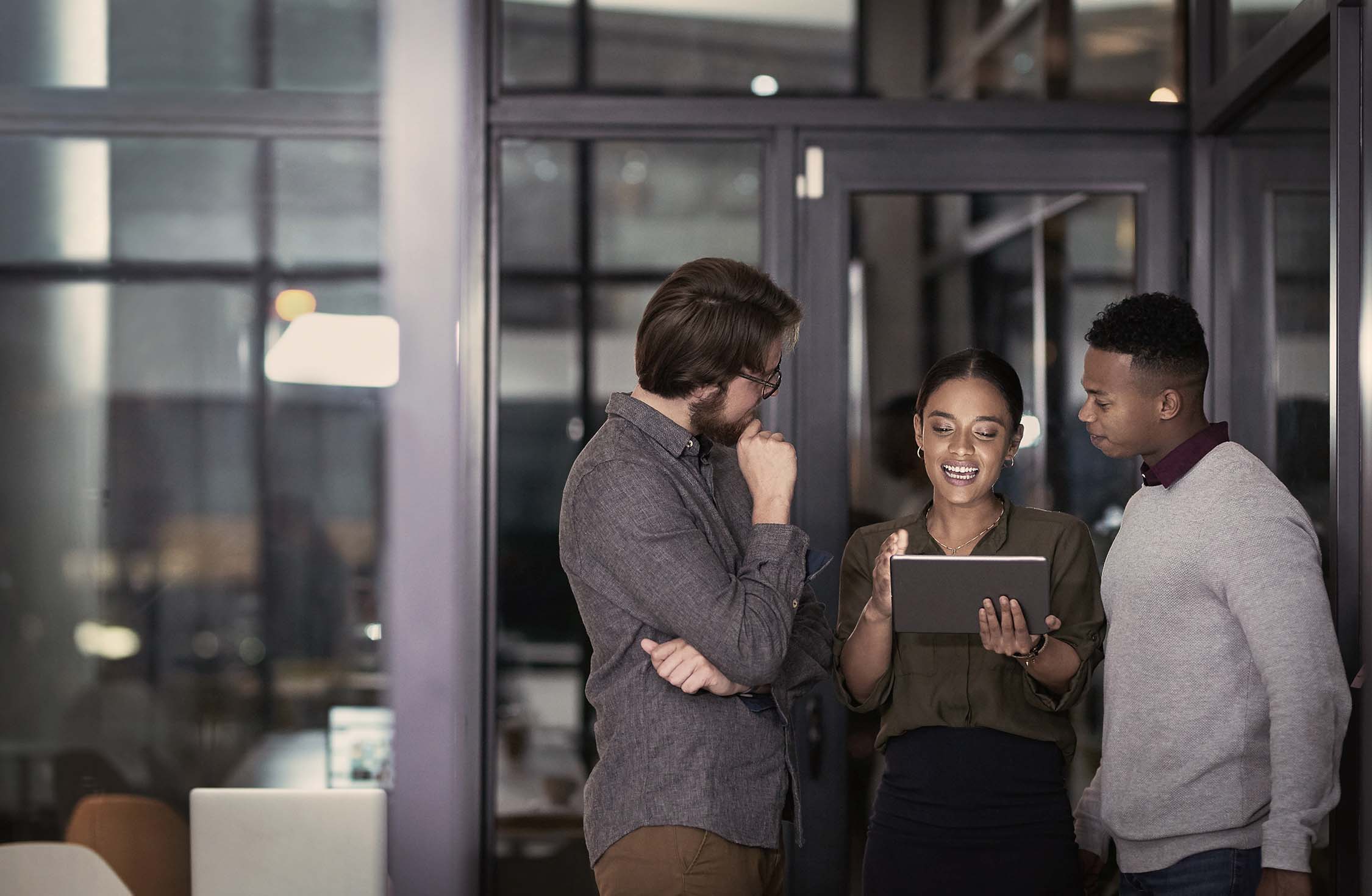 Proven methodologies for migration and optimisation
Drive value, performance and security from Azure
As a Direct Cloud Service Provider, Atech makes the benefits of Azure accessible for every business. Our tailored assessment reveals your Azure readiness, maturity and the opportunities for optimisation, whether you are scaling up or reimagining an established business with complex regulatory requirements. The outcome is Azure optimisation at every stage of your cloud journey, with value, security and performance powered by Azure experts.
Azure Readiness Assessment
Our assessment reveals your Azure readiness, maturity and the opportunity for optimisation, and identifies the lowest risk path to cloud.
An assessment tool is deployed into your environment by a certified Microsoft Azure Solutions Architect. The operational data gathered over 30 days will then inform the recommended migration strategy and an accurate migration budget. Unlike other online calculators available, this assessment will be highly customised for your business, following the Azure Cloud Adoption Framework and considers Azure in the context of your whole environment and platform and any business objectives which impact cloud costs.
Optimisation Assessment
The Azure optimisation assessment delliver an extensive report on best practice configuration with risks, vulnerabilities and potential savings sing-posted. The Azure Well-Architected Framework assessment is key in ensuring that your Azure IaaS or PaaS is efficient and optimised post-migration so that you continue to drive value and performance from Azure.
We have a unique assessment methodology which uncovers if you could save money by re-architecting the environment to better suit your workloads. All delivered in a comprehensive report including recommendations of all infrastructure that can be migrated to Azure immediately, or that requires further remediation for migration compatibility. It includes a score for Azure readiness, machine properties and VM Azure sizing. With the practical report including conclusions, evidenced recommendations, and indicative cost savings, you will know how to drive value and performance from your investment in Azure.
Ongoing Managed Service
Atech has a proven methodology for helping organisations drive significant costs savings, performance optimisation, and hardened security posture from Microsoft Azure. Once we have created a cloud platform that outperforms your competitors, we have the scale to provide ongoing support for your Azure cloud or hybrid cloud. With comprehensive and insightful reporting available in a single pane of glass view, you retain full control of your environment and have the confidence that ongoing optimisations continue to drive value for the business. Our Azure Managed Service gives your organisation the agility to grow and compete in a remote world, enabling you to operate more strategically and focus on innovation.
Assess and Design
Your journey to cloud starts with an assessment method that aligns with Azure Cloud Adoption Framework. Here are the steps taken during phase 1:
Review on-premises or current environment with an assessment and provide high-level estimates for running costs in Azure.
Design Azure environment and plan migration and its timeline.
More accurate Azure running costs provides following the Design and Plan stage.
Implement Landing Zone
Our phased approach enables you to maximise the ROI of your cloud adoption and optimisation journey, and de-risks the transformation for your business.
We implement an Azure Landing Zone including networking connectivity, business continuity etc.
We migrate on-premise machines to Azure.
You have access to comprehensive reports and documentation through every step of the project, as well as a clear roadmap for the migration.
Optimise and Modernise
Our visionary, forward-thinking approach to Azure support, security and end user computing enables you to focus on your strategic objectives so you can create a hardened security posture from your investment in Azure cloud. Phase 3 of our Migration approach focuses on delivering the ongoing value that is locked within Azure. All of this against a back drop of industry-leading service metrics and insightful single-pane-of-glass control at your fingertips. Our proactive managed Azure cloud service starts with these steps:
Review machine metrics and resize. Reserve instances to be purchased where necessary.
Review and implement Microsoft Defender projects
Review monitoring capabilities to deliver a proactive security strategy that it tailored to individual business requirements.
Collaboration, innovation and scalability
A scaleable, digital workforce able to work securely anywhere
Visibility and reporting
Visibility of operations to understand productivity and resource utilisation, from assessment insights to ongoing management
Optimised ROI from Azure cloud spend
Control of your data, leveraging native features for budget optimisation
Built-in Security and resilience
Robust security, simplified governance and meeting compliance requirements
Our Accreditations
Our accreditations demonstrate our deep vertical skills and services to design, implement and managed Azure solutions for your organisation. Microsoft Gold partners undergo rigorous testing and validation to ensure our skills and methodologies meet standards. For our clients, it means confidence in the success of their cloud or hybrid cloud project at any scale.
We're proud to be people, not bots
How can we help?
As Multi-Gold accredited cloud service providers we've got the tools and talent to put the incredible potential of cloud technology at the heart of your operation.
Fill in the form to speak to one of our cloud consultants about your cloud project. Let's get the conversation started.
020 3757 7500 hello@atech.cloud
Our Clients
With over 10,000 servers migrated or refactored in Azure, we have a proven methodology for your cloud transformation to ensure minimal disruption. Our phased approach ensures minimal disruption to your business. and unlike other Azure experts, we give you direct access to our certified Azure Solutions Architects and Engineers for complete transparency.

How can we help?

As Microsoft accredited cloud service providers we've got the tools and talent to put the incredible potential of cloud technology at the heart of your operation.
Fill in the form to speak to one of our cloud consultants about your cloud project. Let's get the conversation started.
Atech: 020 3757 7500 hello@atech.cloud
IMEX customers: 01793 781800service@atech.cloud